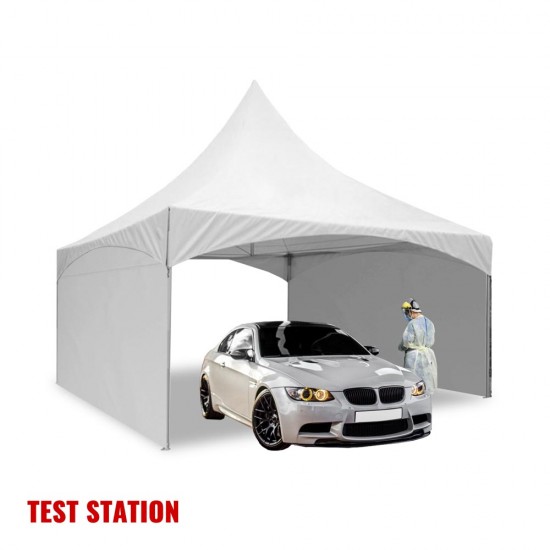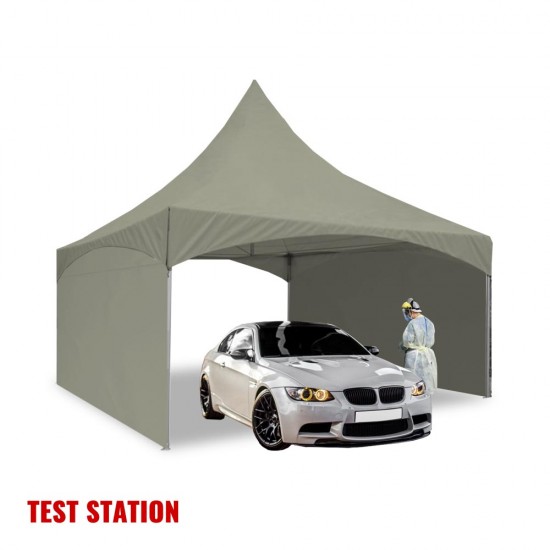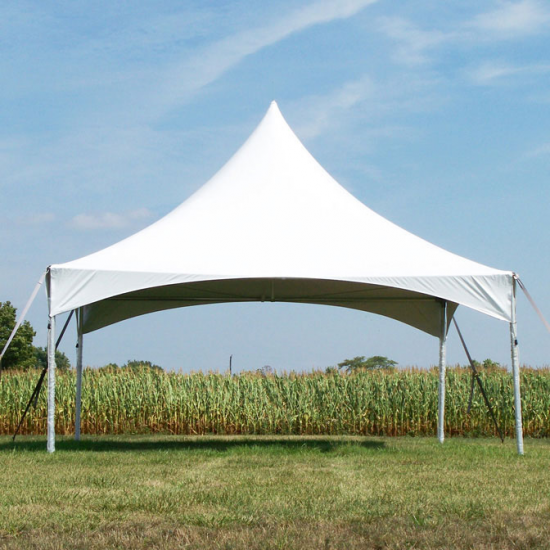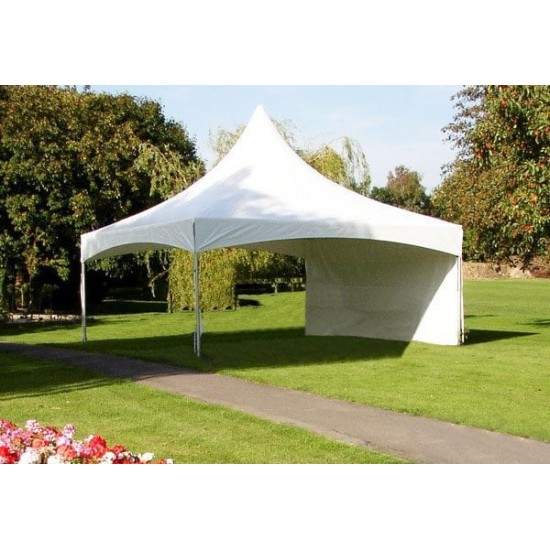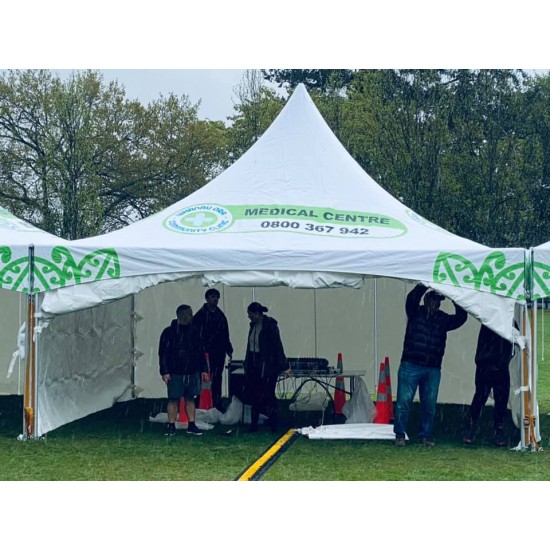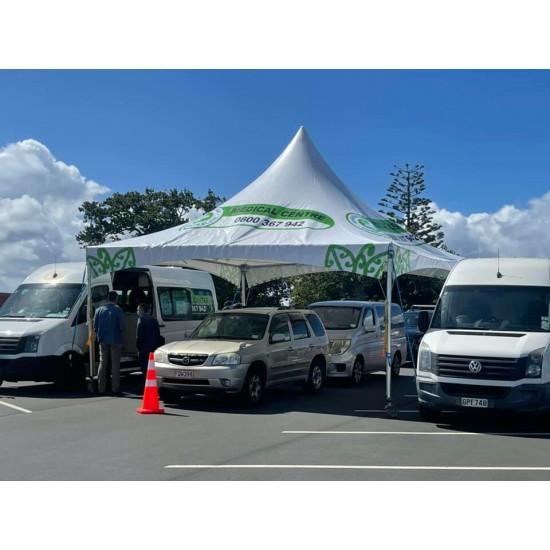 All About PAVILION MARQUEE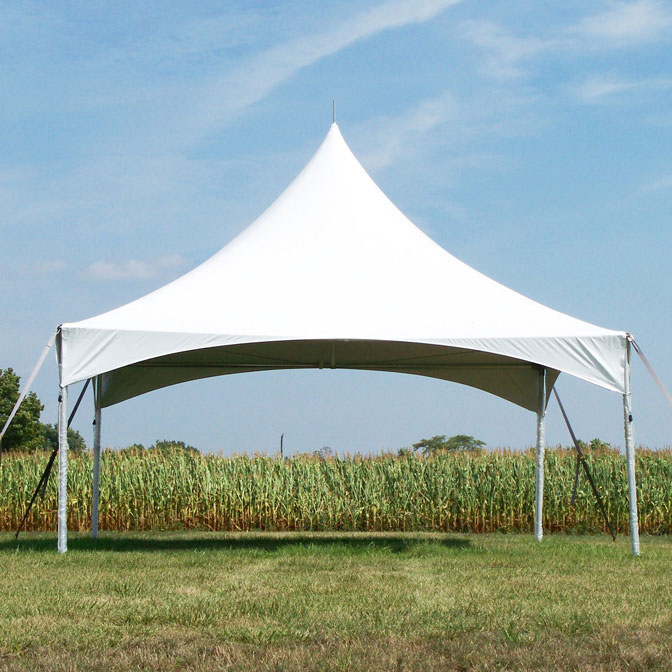 The
Blackhawk pavilion marquee
is made of the best, high-quality materials. The light-weight frame is made from a robust 63mm circular 6063 T5 aluminium extrusion, 2.5mm thickness.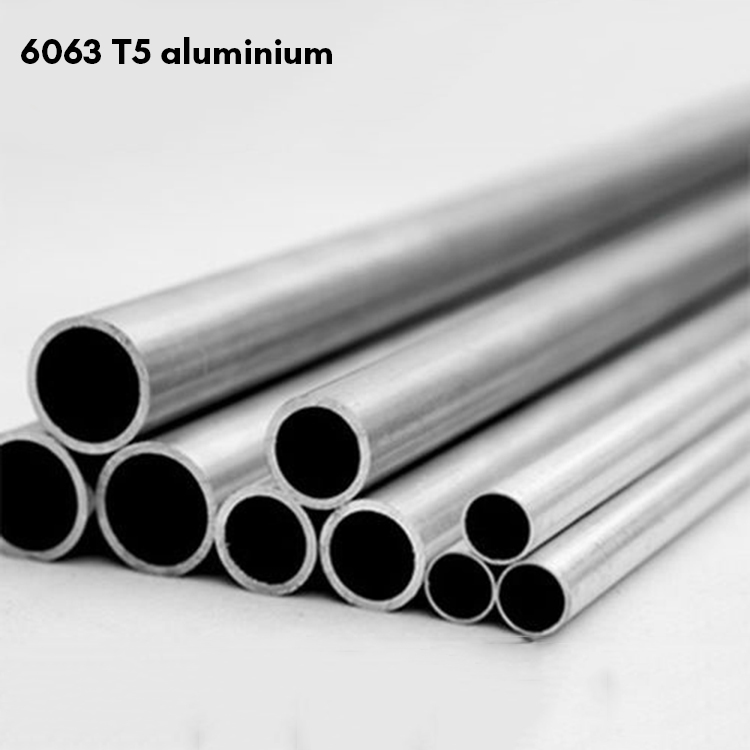 A tension wire system is used to support the roof, and also increases the marquee strength by bracing the frame.

easy to handle, erect and dismantle

timeless, stylish lines

versatile

highly durable
The roof is made from imported Belgium PVC and will
last for a very
long time. Using a certified tent fabric ensures that it is more
colour-fast and offers high tensile strength and flexibility.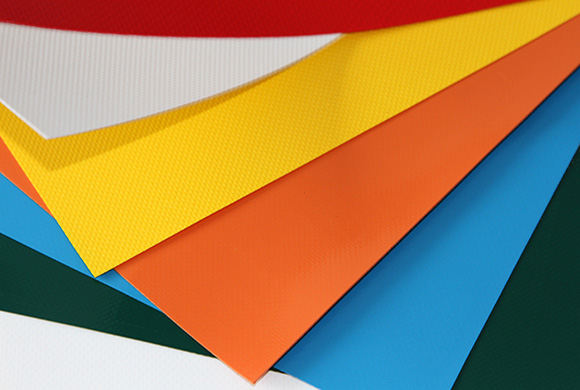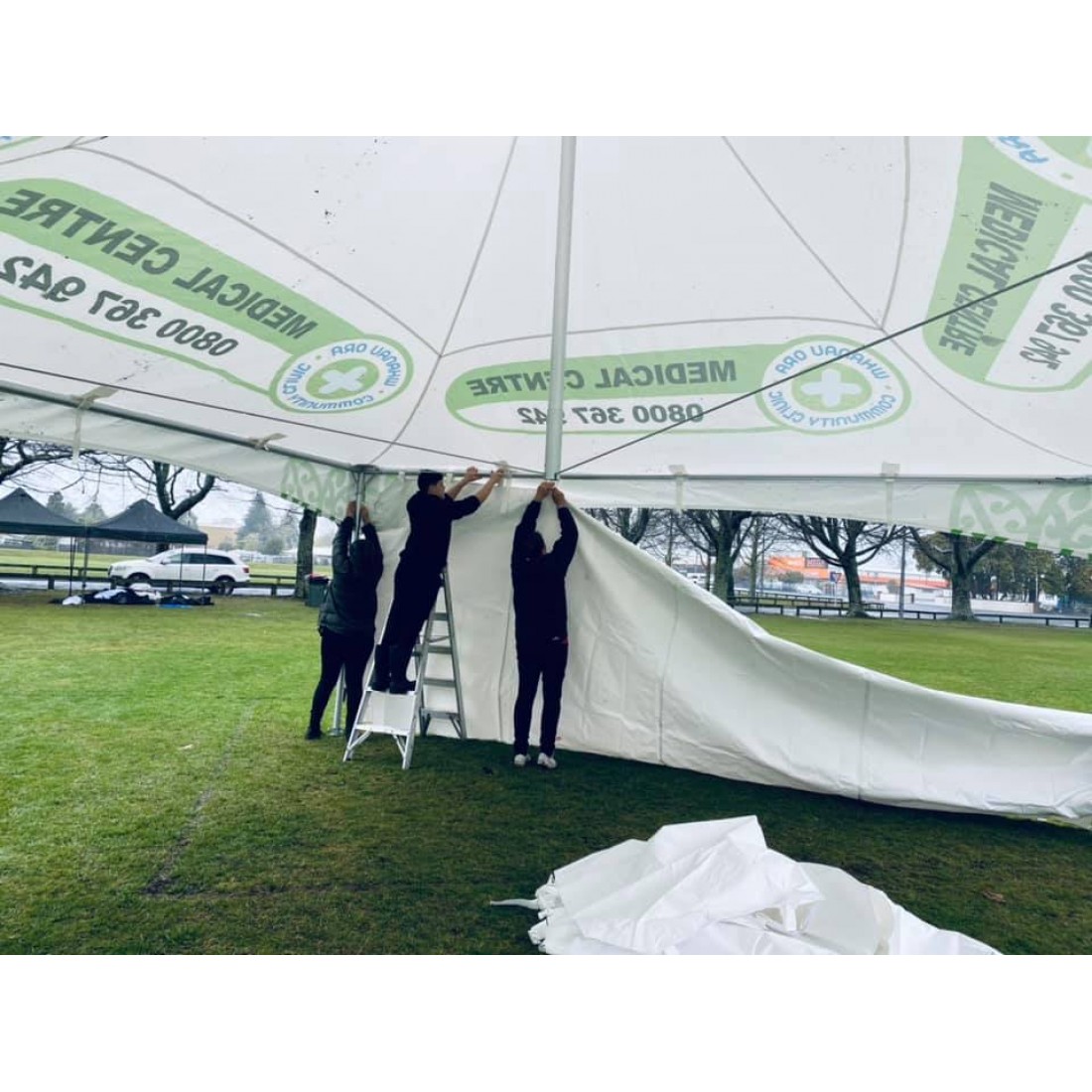 The capacity can easily be increased from 10 to 30 people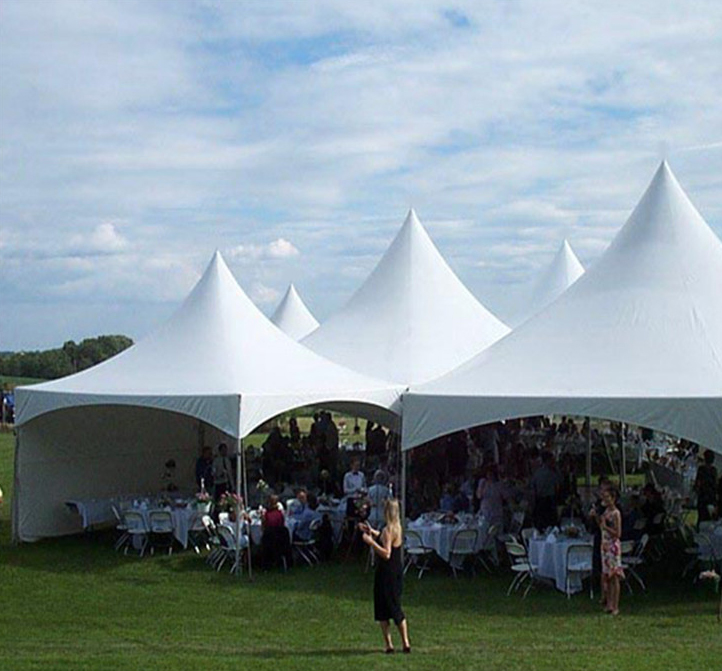 The pavilion marquee is often used at music festivals, corporate events, private parties and much more! The marquee is available in 2 different sizes: 5x5m and 6x6m,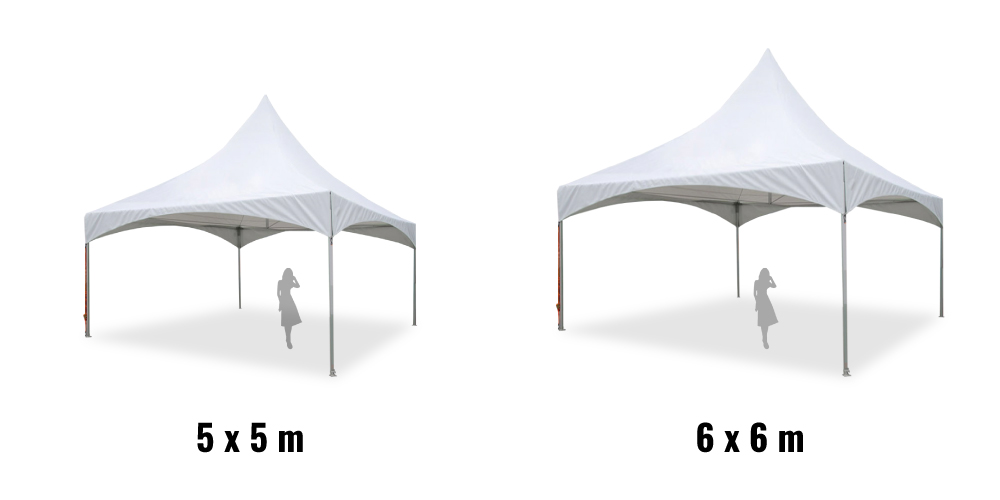 and we offer digital printing for roof and sidewalls for branding purposes to increase your visibility.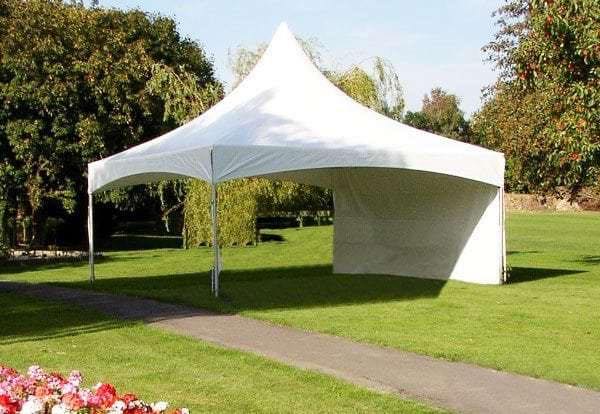 Having sidewalls to create privacy space and protect you from strong wind

What's in the box
Gazebo Frame
Frame x 1
Gazebo Canopy
Full Printed / Stock Colour Canopy x 1
Accessories 1
Sandbag x 4
Accessories 2
Steel Pin x 4
Style
Size
4x4m /5x5m / 6x6m
Peak Height
4.5m /4.6m / 5.6m
Walking Height
2.25m
Frame Weight
60 kg/ 75 kg/ 81 kg
Roof Weight (PVC)
19kg/ 30 kg/ 35 kg
Main Profile
Dia. 63mm x 2.5mm Thickness
Framework
Aluminium 6063 T5
Roof Tension
Turn buckle system
Connectors
Steel
Feet
Aluminium
Pavilion Marquee - Test Station Package
RELIABLE QUALITY

Pop-up Gazebo is not permenent structure. However you can trust our quality, we are the most Liked Facebook Gazebo brand, with more than 23k likes. All of our frames are refined and tested based on NZ condition through 10 years of timeframe.
HIGH STANDARD FOR DETAIL
Details to attention, all seams of our canopies are sealed, with all stretched corners we use double fabric to prevent possible wear and tears.
UV & WATER PROOF
Blackhawk Gazebo protect you from "Four Seasons in One Day" NZ weather condition. Protection you from harsh UV and wet season, our canopy is UV treated and fully waterproof.All weatherproof, Blackhawk Gazebo is your shelter from rain and shade from the sun.
WARRANTY
No hassles purchase, all products sold are protected under "100% Blackhawk Guarantee".
CUSTOM & VARIETY OPTIONS
We have many sizes to select from, Blackhawk Gazebo has 9 different sizes from 2.5×2.5m to 4x8m, from square size to rectangle size.
Many selections of sidewall options. We do not use cheaper material for sidewalls, all of our sidewalls use the same high quality material like canopy. Our window sidewall has a large PVC window but also comes with inner curtain, which provides privacy when needed.
You can easily open or close the gazebo by having our sidewall with door.
SIMPLE EASY SET UP
Quick set up under 1 minute, our gazebo is convenient & functional to set up under 60s.
TIDY & BEAUTIFUL
You are buying a NZ designed gazebo. You will like the look! Most beautiful and neat looking pop up gazebo in NZ, you will instantly tell the difference!