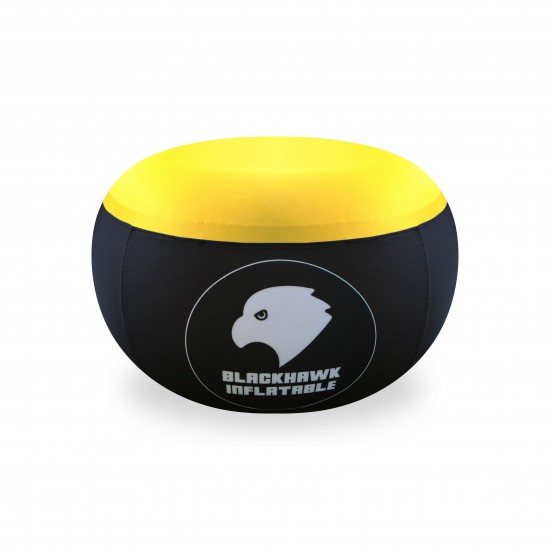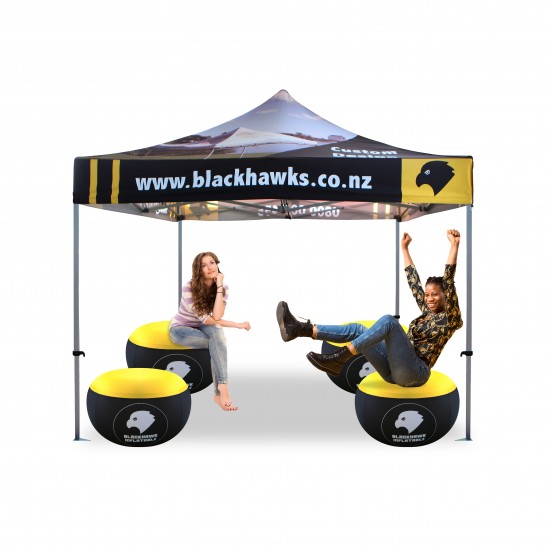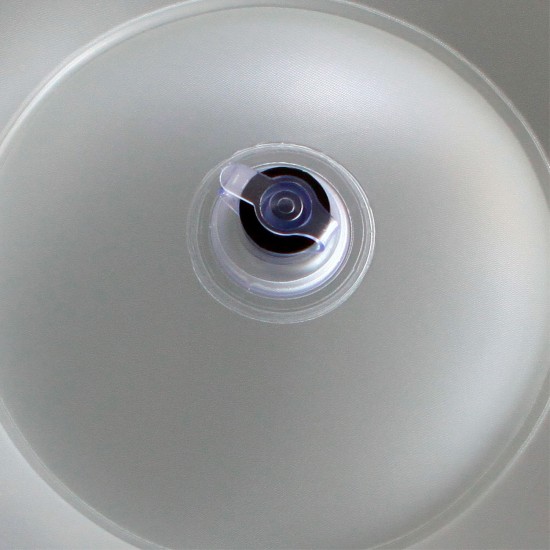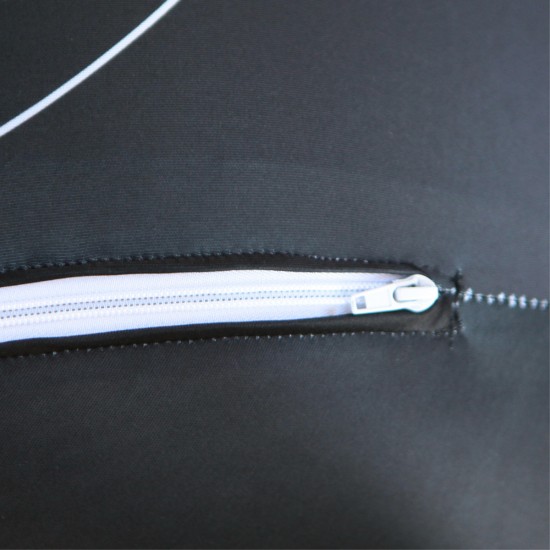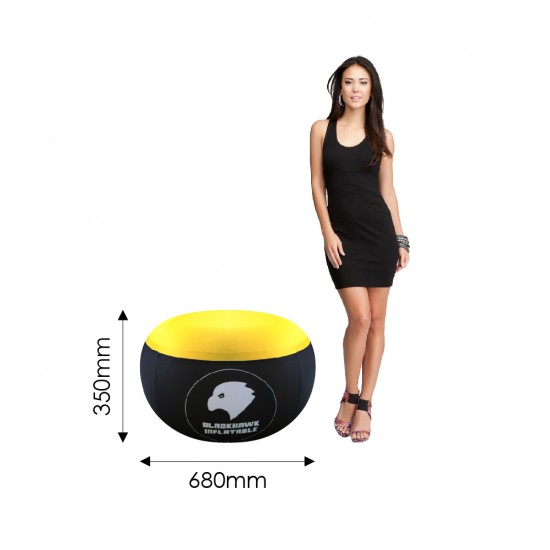 This custom inflatable event ottoman provides a contemporary seating option for your trade show lounge area.
With a fully-branded fabric graphic slipcover, you can advertise your business while also providing a place for guests to relax.
This lightweight inflatable event ottoman is totally portable and can be taken from one show to the next to create a fun, contemporary lounge seating area.
Setup is quick and easy as well, thanks to an anti-deflation air valve.
Easily mix with other blow-up furniture pieces to build and remix your own arrangements on-the-fly.
This inflatable ottoman is a wonderfully unique advertising solution that adds visibility to your brand and comfortable seating to guests in one elegant package.

Inflatable Ottoman with Full Custom Printing