07 Apr

0 Comment(s)
2402 View(s)
New Zealand Medical Emergency Shelter
Blackhawk has developed two concepts that how gazebos can be used in different situations.
1. Drive Through Testing Site
We have a variety of size of gazebo with different wall combinations, to be used on any testing site. The gazebo can provide shade to your staff and patients' car. If you need more details please ring 0800 002455 or click here to view details of the below gazebo 3x4.5m Drive Through Testing Gazebo.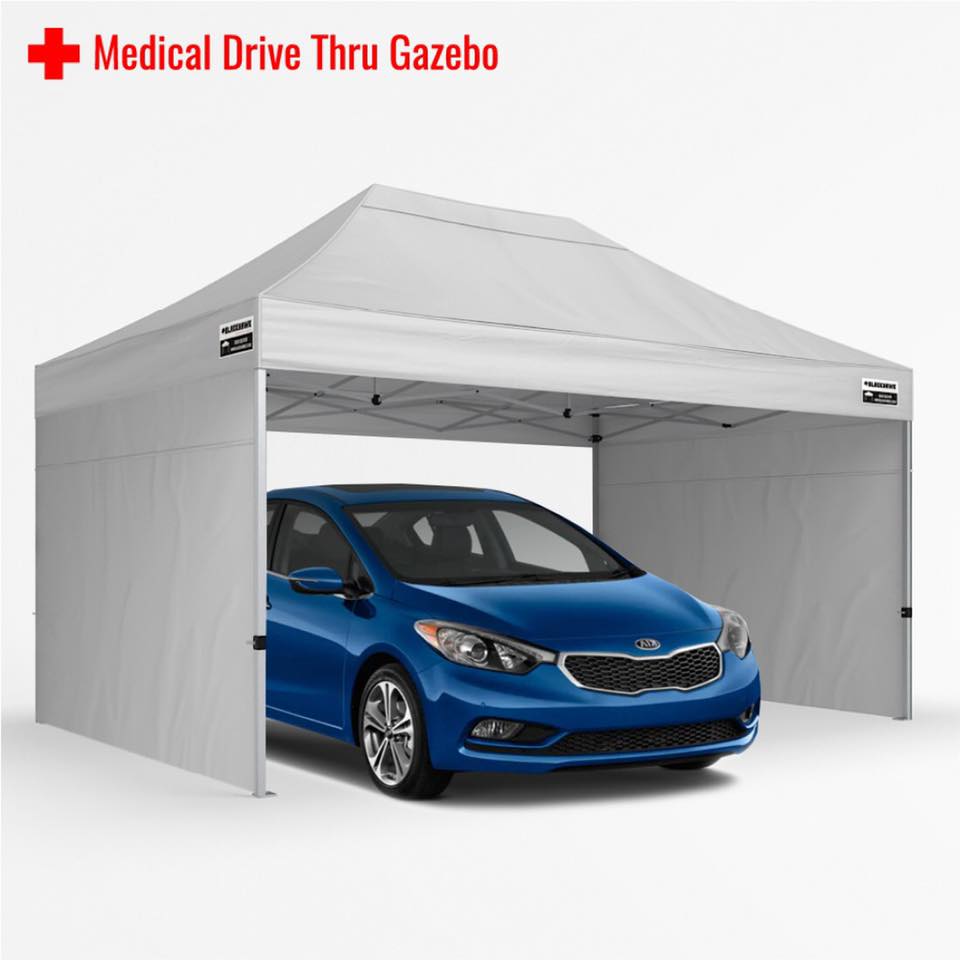 2. Medical Isolation Shelter
This concept can be used in an indoor or outdoor environment.
Picture below gives you an impression of a 3x3m Medical Isolation Shelter gazebo with a solid back wall at the back, see through window walls on the sides (window wall can be fully covered with privacy curtains), and a front zip door wall (can be fully closed or open)
They are optimal for mobile testing facilities, patient separation, and other medical response needs. Operates as a medical care unit provides visibility or privacy with the ability to establish a temperature-controlled environment while reducing the risk of contamination. Use multiple cubes to meet hospital expansion demand requirements.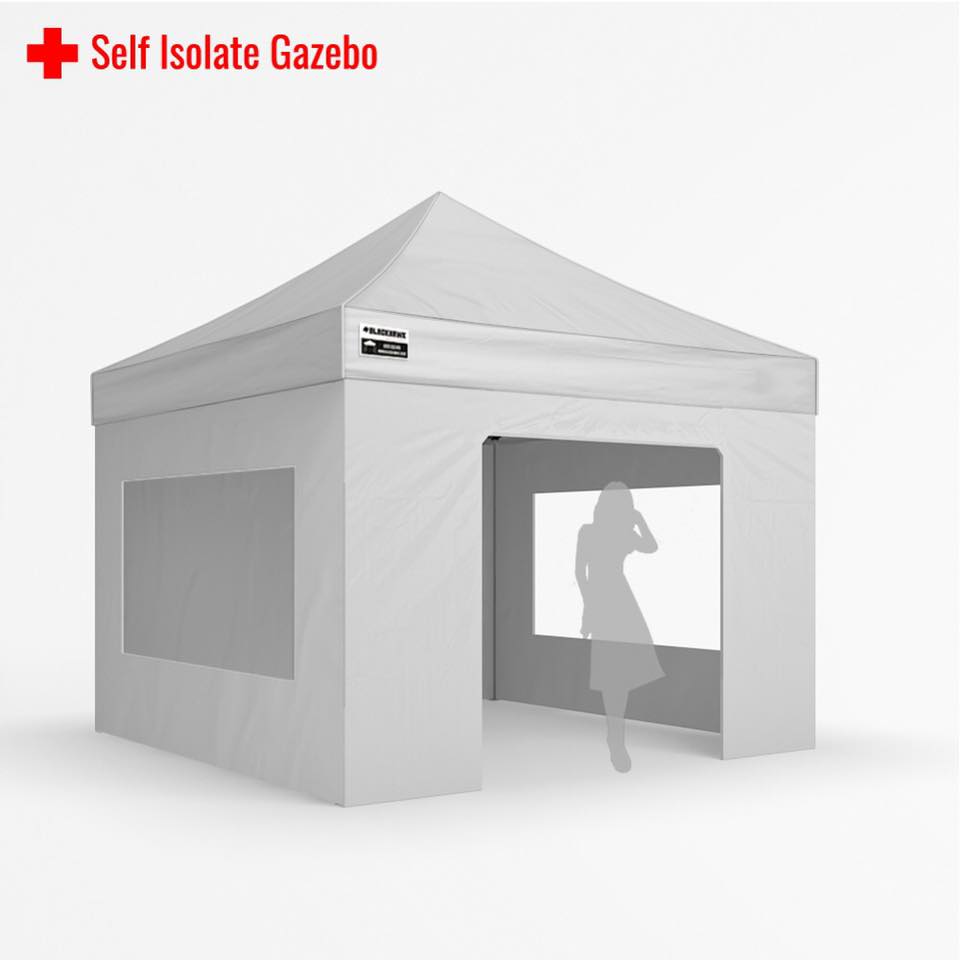 If you need checking stock please ring on 0800 002455 immediately or email us at sales@blackhawks.co.nz