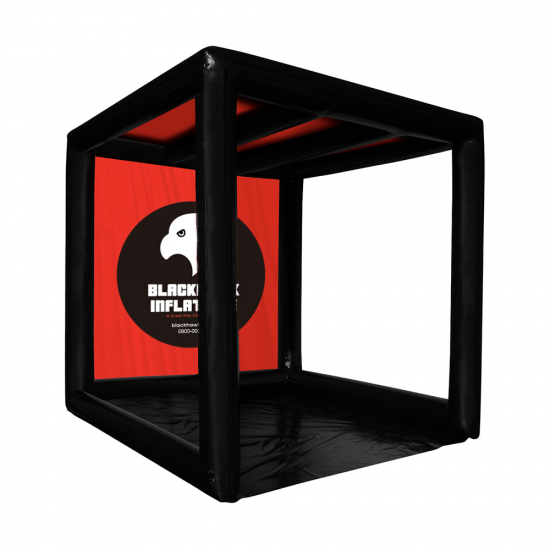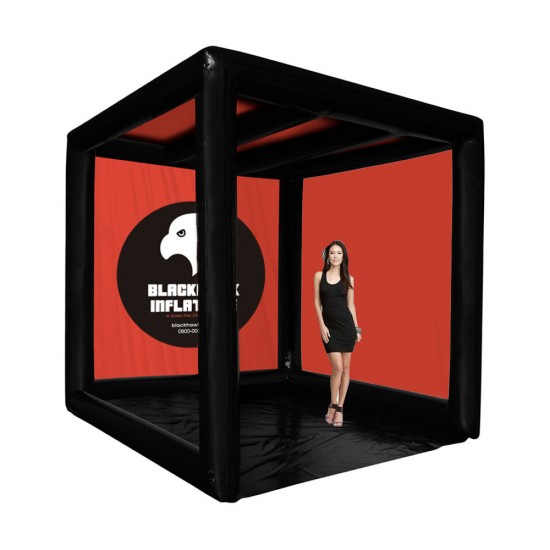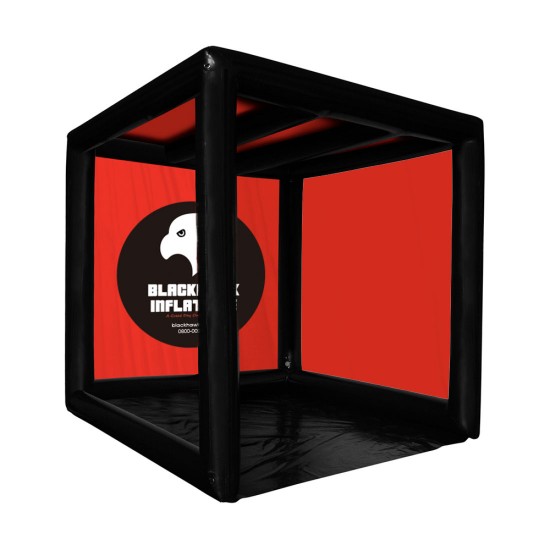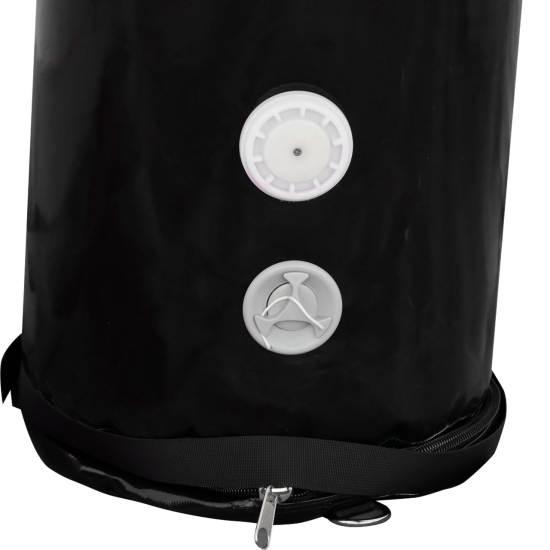 Totally eye catching event inflatable tent, roll out and pump up under 2 minutes.
Our Qik Cube is a fully sealed tube structure, which means you air pump it once and that's it, you wont need constant air pumping for it.

You will have great ceiling height under this cube, 2.5x2.5m will have a ceiling height of 2.5m and 3x3m will have a ceiling height of 3m.

Full sublimation printing available to sidewalls to promote your brand.

If you are looking for something unique and standing out, this product is for you!

What's in the box
Framework
Inflatable Structure
Roof
Built in Roof
Option 1
Full Colour Printed Walls
Option 2
Built in Flooring
Accessories 1
PVC Carry Bag
Accessories 2
240 V Electric Pump
Style
Size
2.5x2.5m/ 3x3m
Peak Height
2.5m/ 3m
Total Package Weight
64kg/ 79kg
Leg Diameter
Φ 25cm / Φ 30cm
Packed Down Size
60 x 67 x 95cm / 67 x 67 x 98cm
Inflation Time
2mins / 3mins